Performance of Gigabyte mini PC, second dev machine
I will show how efficient is small PC with big screen, which you can  still extend, e.g. RAM to 12GB or screen from HD to WQHD (2560×1440), good alternative for Laptops and PC Tower.
More about PC Gigabyte GB-BSi3-6100
http://www.gigabyte.com/products/product-page.aspx?pid=5694&kw=GB-BSi3-61001.0#ov
Features Latest Intel® 6th generation Core Processors
Ultra compact PC design at only 0.46L (34.4 x 112.6 x 119.4mm)
1 x M.2 SSD (2280) slot
2 x SO-DIMM DDR3L slot (1600MHz)
Intel® IEEE 802.11 ac ,Dual Band Wi-Fi & Bluetooth 4.2 NGFF M.2 card
HDMI plus Mini DisplayPort Outputs (Supports dual displays)
Intel® HD Graphics 520
4 x USB 3.0
Intel Gigabit Lan
Handset and Microphone jack
VESA mounting Bracket (75 x 75mm 100 x 100mm)
Hardware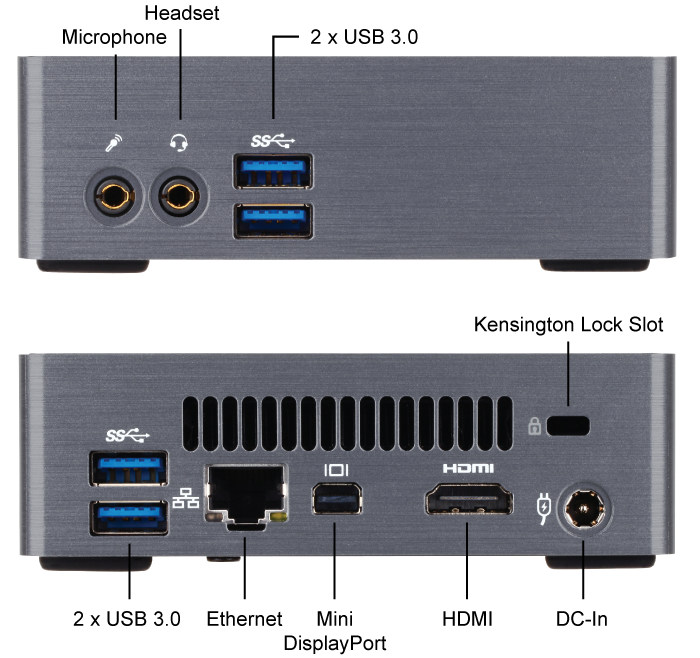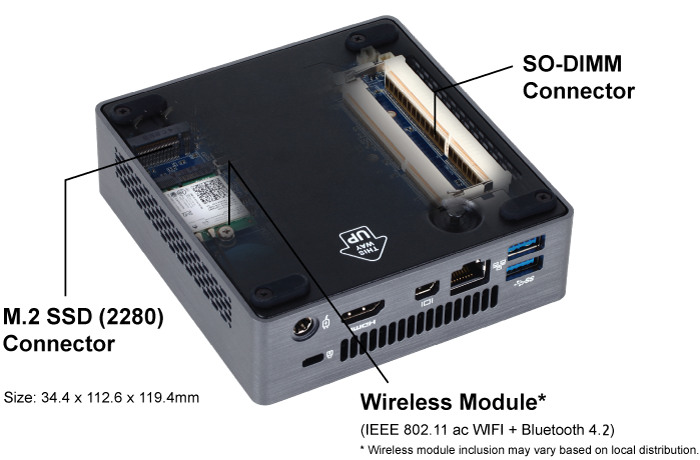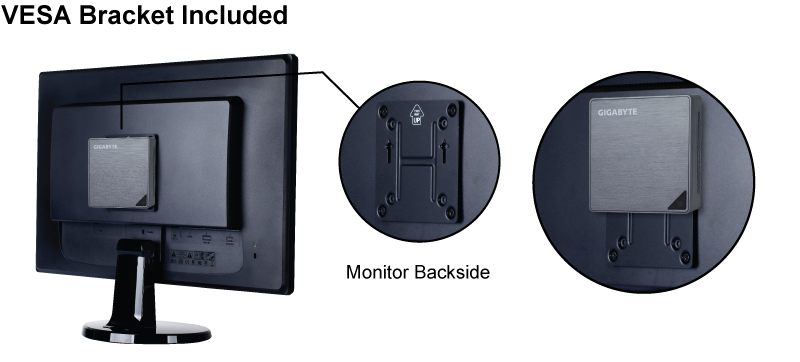 http://www.gigabyte.de/Mini-PcBarebone/GB-BSi3-6100-rev-10#ov
Windows Configuration
In Windows 10 Virtual Memory is disabled

ok, lets start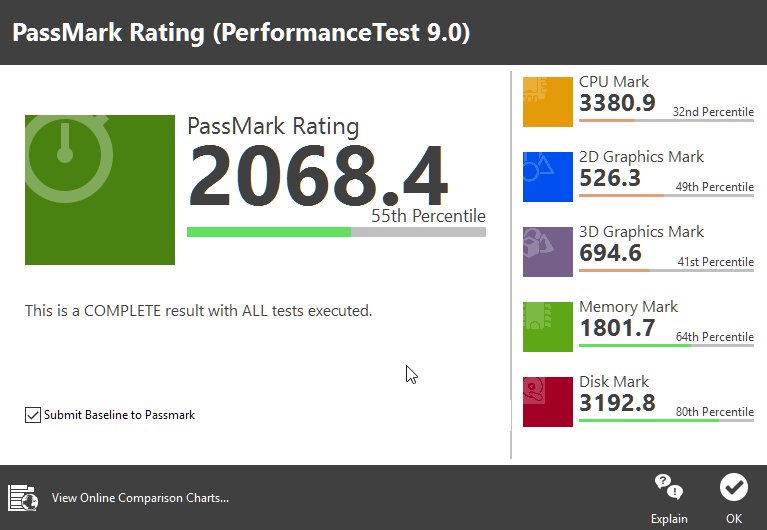 http://www.passmark.com/baselines/V9/display.php?id=69879054752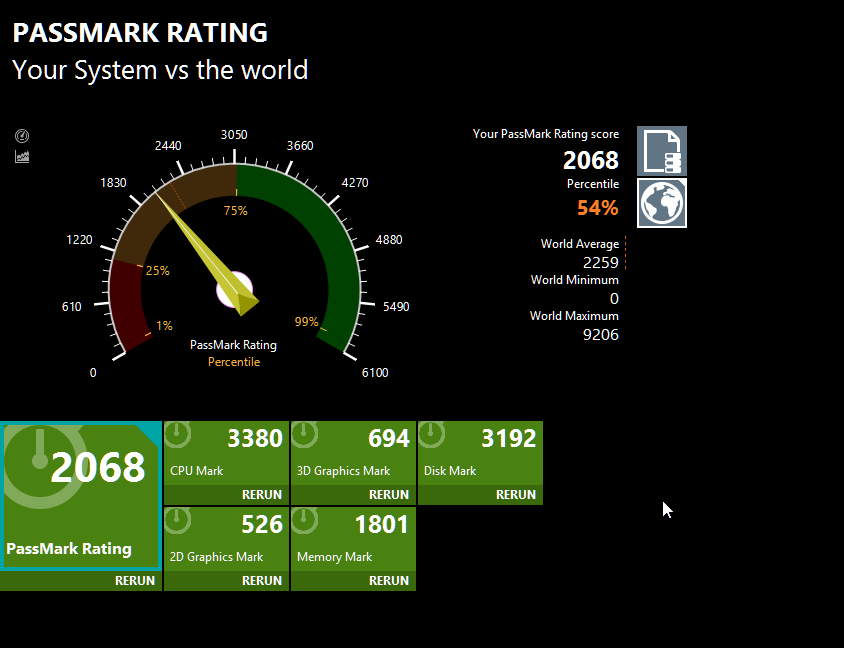 Memory test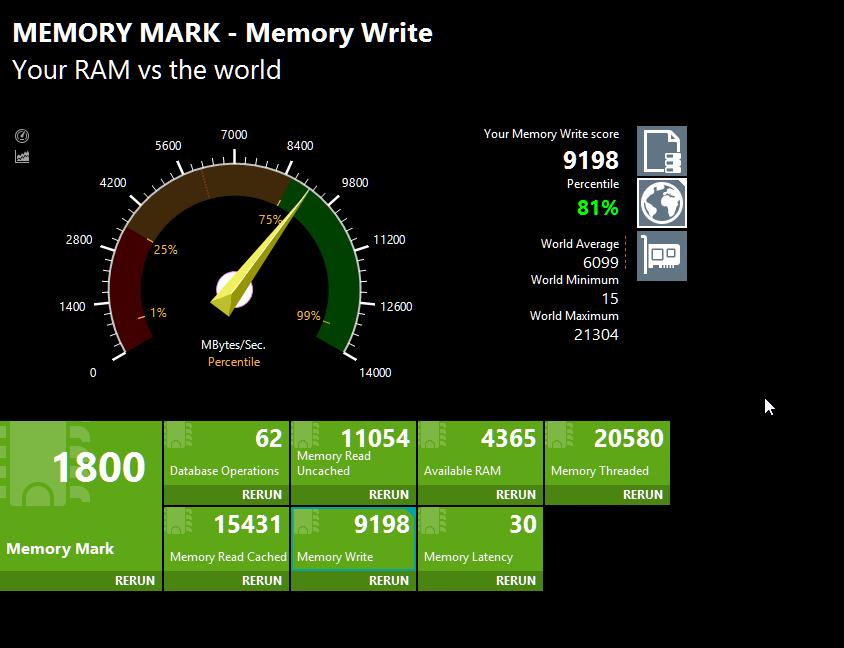 What with increasing the Memory RAM?
after changing one piece RAM from 4GB to 8GB, with the same parameters and producer CRUCIAL
current is 12GB (8GB 4GB), let's start test: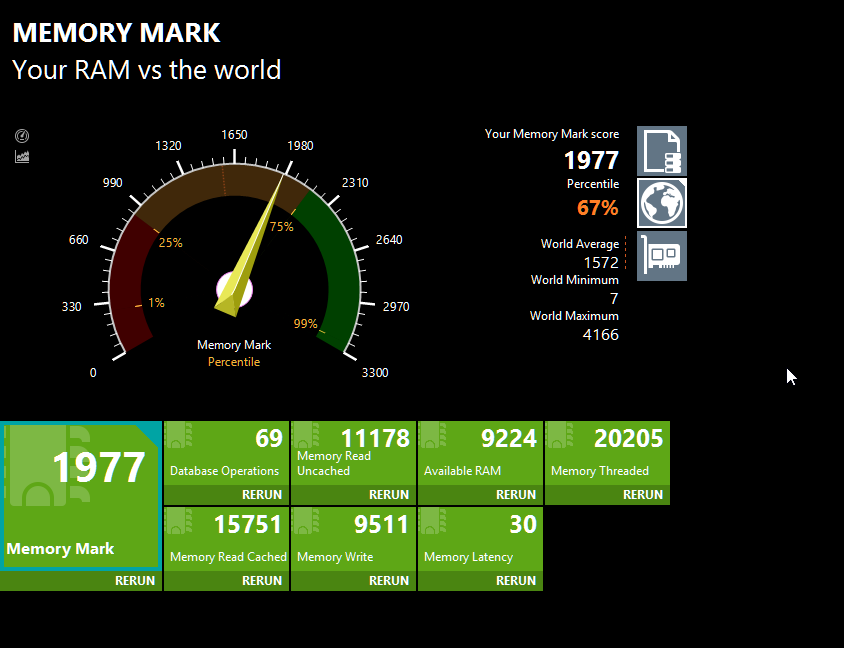 How we can see, test results are bit better.
Now with System Monitor we can see usage of RAM memory, in system are just 2 app working Monitor and Browser: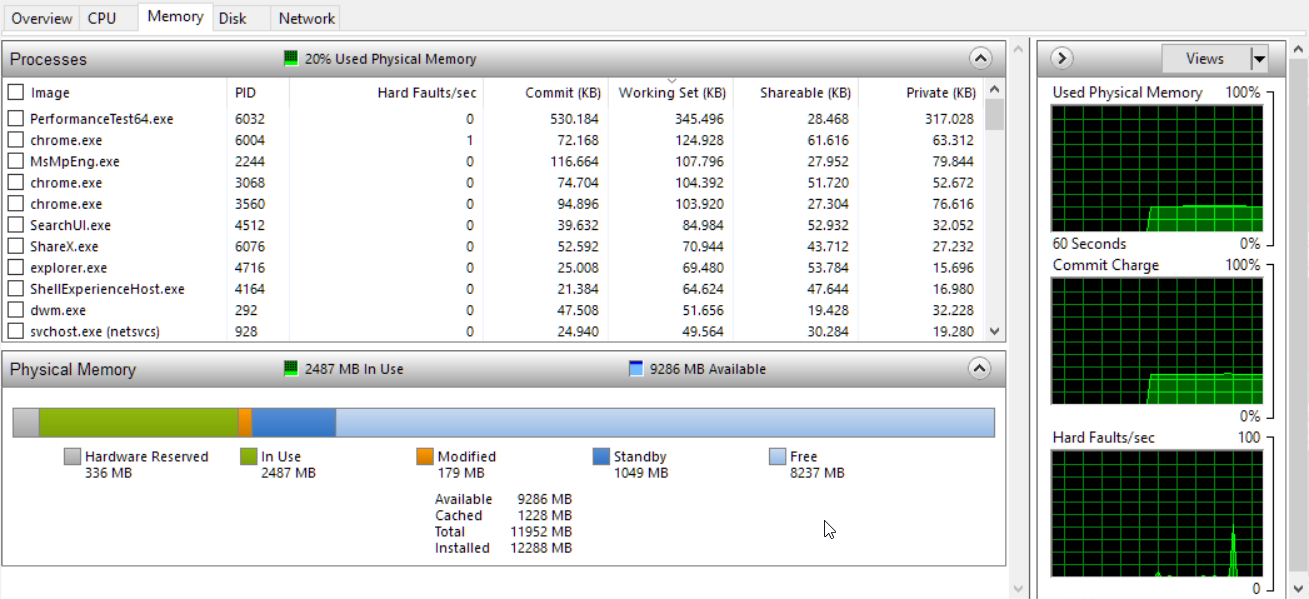 With starting Docker is 2.5GB Free Memory less: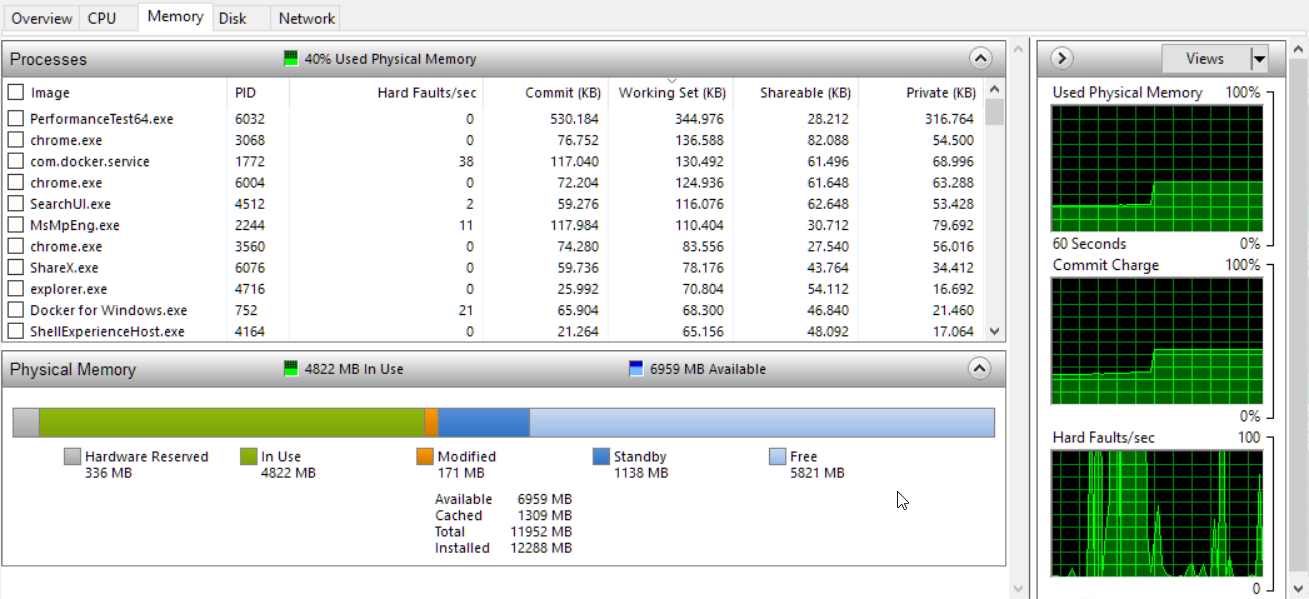 With all applications for development is just 1.5GB Free Memory (from 12GB)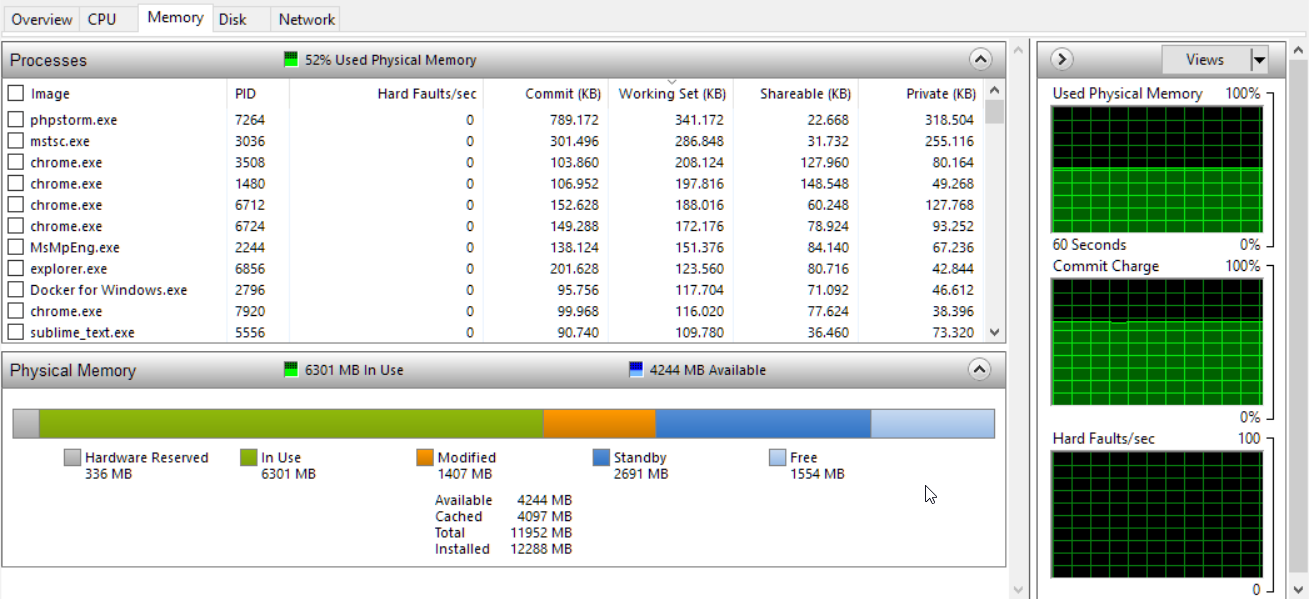 DELL P2416D 60,5 cm (24″) 16:9 WQHD-IPS-Monitor
http://www.dell.com/ed/business/p/dell-p2416d/pd
Screen size: 23.8 inches
Panel type: AU Optronics M238DAN01 AHVA (Advanced Hyper-Viewing Angle) LCD
Native resolution: 2560 x 1440
Typical maximum brightness: 300 cd/m²
Colour support: 16.7 million (6-bits per subpixel plus dithering)
Response time (G2G): 5ms
Refresh rate: 60Hz
Weight: 6.5kg
Contrast ratio: 1,000:1 (20m:1 Dynamic Contrast')
Viewing angle: 178º horizontal, 178º vertical
Power consumption: 35W typical
Backlight: WLED (White Light Emitting Diode)
With a single screen, I eliminate decisions. I don't waste time deciding where to drag windows or fiddling with where to place a given window. I maximize the app I'm working with to block out all other distractions…and get to work.
it small PC, with enough performance for local development, with one big screen instead 2 HD/FullHD
saving place for hardware in office
easy to move (flights)
fast and enough with: CPU i3, RAM 12GB, SSD 128GB
can be integrate with Monitor on backend
as second PC for dev
saving energy: only 30-40 Watts with monitor DELL 24′
Questions
Have you any experiences with some hardware changes for PC DEV?
What are you thinking about MINI PC?
Which experiences have you with 12GB RAM it is enough or still not too much?
Latest posts by Tom Sapletta
(see all)